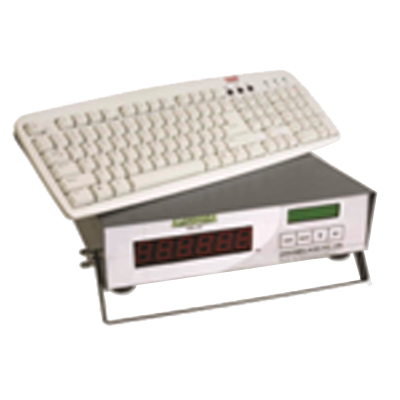 IT (INTELLIGENT TERMINAL)
Feature
Memory: 128 K for data storage with battery backup.
Power Supply: SMPS type with EMI/RFI filter and spike suppresser.
Keyboard: 101 – key keyboard IBM PC AT type.
Printer Port: Centronics compatible parallel port.
Serial Port: 1 number RS-232C type port is available ( for computer interface or remote display)
Display: 40 Chart x 2 or 16 char x 2 lines LCD display with backlight for data entry and display of weight,date and time.
Remote Display Port: 9-Pin D-Shell female for optional 6 digit bright RED LED display.
Protection: a) RFI/EMI filter for input power. b) Spike Suppressor for input transients.
Weight Record Storage: 1530 records, depending on options programmed.
Consolidated Reports: Datewise, RST wise and all 5 entries wise for full and pending report.
Input Voltage: 90 V – 270 V AC @ 50 Hz/ 60 Hz.
Power Consumption: 10 VA ( Approx.)
Enviroment: Operating Temp: 10 Degree to -55 Degree C
Humidity: 0 to 95% relative humidity non-condensing.