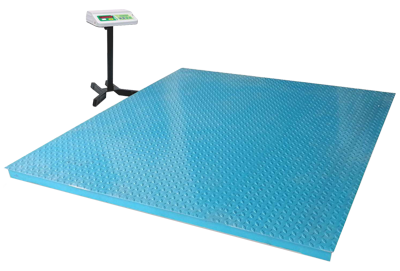 FOUR LOAD CELL MACHINE
Feature
High resolution upto 60000 counts.
Advance microprocessor based design.
Easy to read bright red LED Display.
Fast weighing response time.
Rugged use, heavy duty design.
Low height platform for easy loading and unloading.
All four corner supported by best quality load cell.
Junction box with easy maintenance free design.
M. S. Chequer plat for heavy weighing operation.
Strong legs with foundation drilling.
"C" channel use in base structure. (Optional)
Built in rechargeable battery for continues use.
Battery backup 25 hours.
Low battery indicator.
AC On Indication
* Due to continuous R&D efforts products specifications are subject to change without any prior notice.
Optional
Extra parallel display with 3 mtrs wire.
Also available in Ultra green display
RS 232C serial Interface.
SPECIFICATIONS
| Model Name | Capacity | Accuracy | Platform Size | | |
| --- | --- | --- | --- | --- | --- |
| FLC-1000 | 1000 kg | 200 g | 750 x 750 | 1000 x 1000 | 1200 x 1200 |
| FLC-2000 | 2000 kg | 500 g | 1000 x1000 mm | 1200 x 1200 mm | – |
| FLC-3000 | 3000 kg | 500 g | 1000 x 1000 mm | 1200 x 1200 mm | 1500 x 1500 mm |
| FLC-5000 | 5000 kg | 1 kg | 1200 x 1200 mm | 1500 x 1500 mm | – |